Auschwitz Concentration Camp is located around 60 km from Krakow.  We have decided to leave our kids in Krakow. According to official rules of Auschwitz Birkenau Memorial and Museum you should not visit Auschwitz with kids under 14. At first, I thought it's not fair and that they should go there any way. Now I know that it was a good idea to leave – it's definitely not a place for kids.
We have booked a private trip to Auschwitz with Krakow Direct company. Thanks to that, we didn't have to stand in an endless cue to museum's tickets office. Also, we had a hotel pick up, drop off and very comfortable car . Additionally, we had a private local guide who we followed inside the museum.
Unforgettable experience in Auschwitz
To be honest, I wasn't sure whether I was ready to visit Auschwitz Birkenau. I was more that I felt I should do it. However, I don't regret it at all – no one will take away my experience from that place.
Auschwitz Museum consists of two main parts – Auschwitz I and Auschwitz II-Birkenau. In fact, they are located 3 km away from each other. I'm not sure which part made bigger impression on me. In the first part we saw many administration buildings and Nazi offices. There were also terrifying places of human experiences and death penalties. So called death, where Germans were executing prisoners by shooting into their heads. The wall was full of flowers left by visitors from around the world.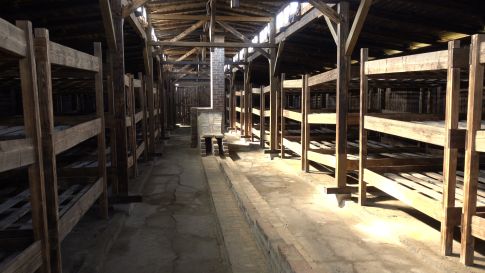 The second part of the camp – Auschwitz Birkenau was even more shocking. We've seen wooden barracks were prisoners were living. Well, maybe living is too big word. They were struggling for survival every night in tight, cold and extremely dirty bed bunks. It is simply indescribable. Number of barrack was also overwhelming – so many lives, so much suffering…
Visit Auschwitz and see it yourself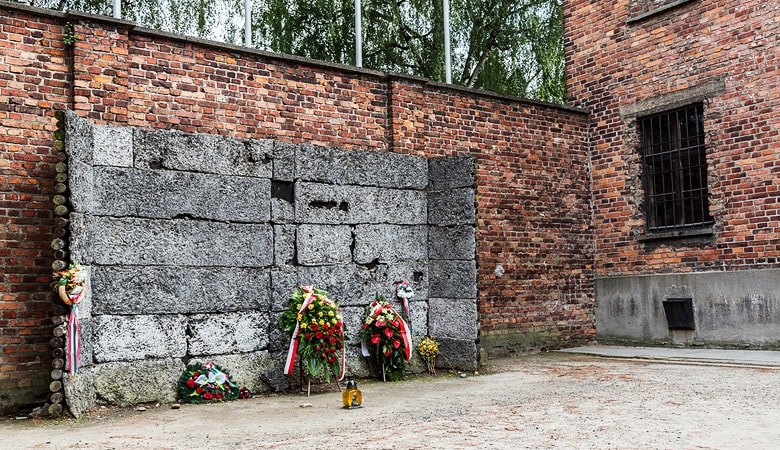 One of the most important experience that I brought from Auschwitz was new perspective of thinking. This trip was food for thought for me. In fact, I realized that I'm quite ignorant person, who does not appreciates its freedom. Considering the situation of Auschwitz prisoners I should be really happy of my position – no war, no hate, no human intimidation. That's why I've decided that my kids need to visit Auschwitz as soon as they are mature enough to go there.
Movies about Auschwitz? True or False?
There are plenty movies about Death Camps in Auschwitz. However, non of them is able to depict the real atmosphere of the place. Although some of the movies are really good and well shot, they are still not real.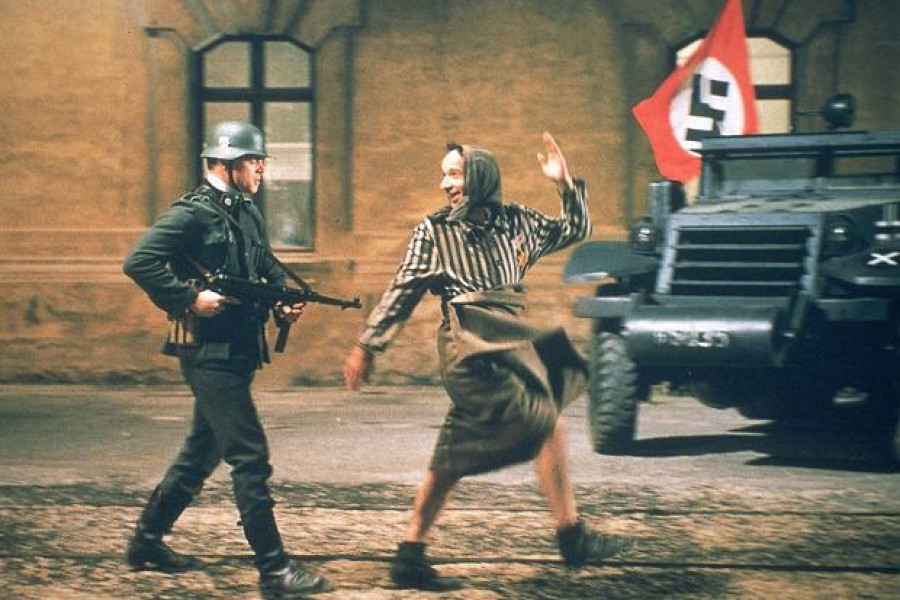 To be honest, after our visit Auschwitz I watched plenty of movies about it. Most of them were documentaries, but some fictions too. One of the best was "Life is Beautiful" by Benigni. In fact, the movie is funny but still, it's about Auschwitz Birkenau concentration camp. How is it even possible? Well, you need to see it yourself and I do recommend it to everybody. I loved the movie mainly because on the one hand the action is set in Auschwitz. n the other it's not about historical facts an so on. It's a movie that ridicules inhumanity that in fact makes no sense.
To sum up, I think that everybody should visit Auschwitz, at least once in a lifetime. Probably you'll have some different experience than me. One thing is sure – it will affect your life for better.